GoSun's Portable Power Stations
Designed to help keep your appliances running when off the grid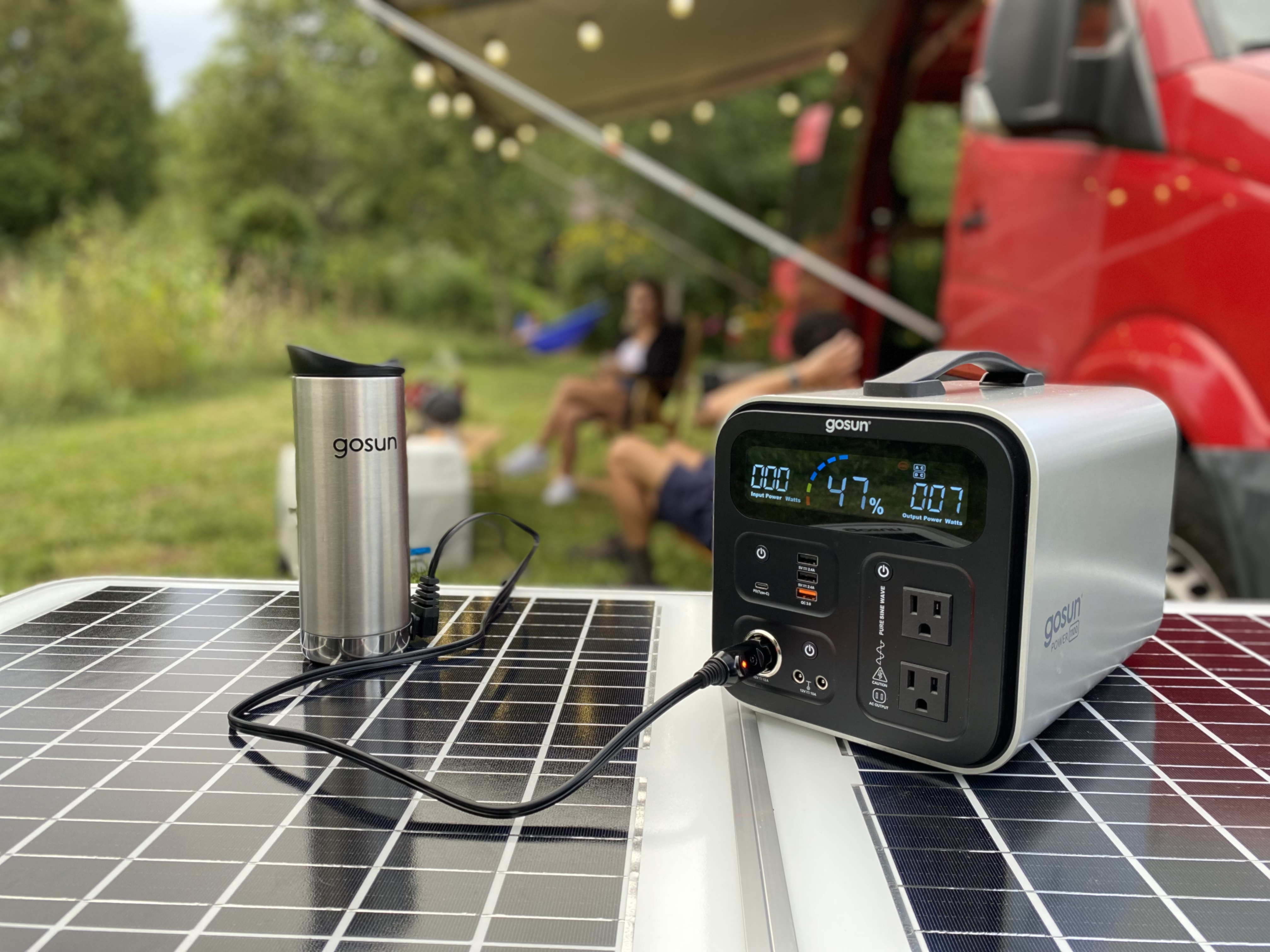 GoSun Affiliate Partners: Avantlink / Skimlinks / Viglink
---
Powerbanks:
The GoSun Power 550 and Power 1,100 are high-capacity batteries designed to help keep your appliances running when off the grid, whether that's due to an outage or being on a camping trip. The SolarEnergy Powerbanks are portable, lightweight powerplants packed with energy without typical generators' noise, emissions, size, or weight. As GoSun's most versatile powerbank, you can run devices up to 600/1200 watts and stay charged thanks to the sun. Plus, they're optimized to power GoSun's full line of breakthrough appliances.
Power 550 Specs:
Power 1100 Specs:
---
Compact Power:
GoSun's pocket size Power 144 and 266 unleashes the freedom of portable power. Capable of charging laptops, tablets, cameras, phones, lights, and other devices - just plug in anywhere, anytime. Or use it to power the Brew, Chill or Fusion.
Power 144 Specs:
Power 266 Specs:
---
Solar Panels:
The SoarPanel 10 and 30 are perfect for charging your cell phone and other devices using nothing but sunshine. It's simple, just connect any device and place in the sun. Under full sun, this will charge about at fast as a typical wall outlet charger. The SolarPanel 100 can power anywhere. Plug it in directly via USB or quickly charge up GoSun's Powerbanks with the Sun.
SolarPanel 10 Specs:
SolarPanel 30 Specs:
SolarPanel 100 Specs:
---
Solar Tables:
The SolarTable 60 and 120 is GoSun's fastest, most powerful solar chargers. Use the sun to charge laptops, tablets, cameras, phones, and lights – or even power the cooler and Fusion oven at night. With a 60W or 120W collapsible solar table, you have a tempered glass table surface and shade to cover the Chill or Chillest Cooler.
SolarTable 60 Specs:
SolarTable 120 Specs: