GoSun's Pro-Kit: A Systems Approach to Off-Grid Living
Everything but the kitchen sink...oh wait, that's included too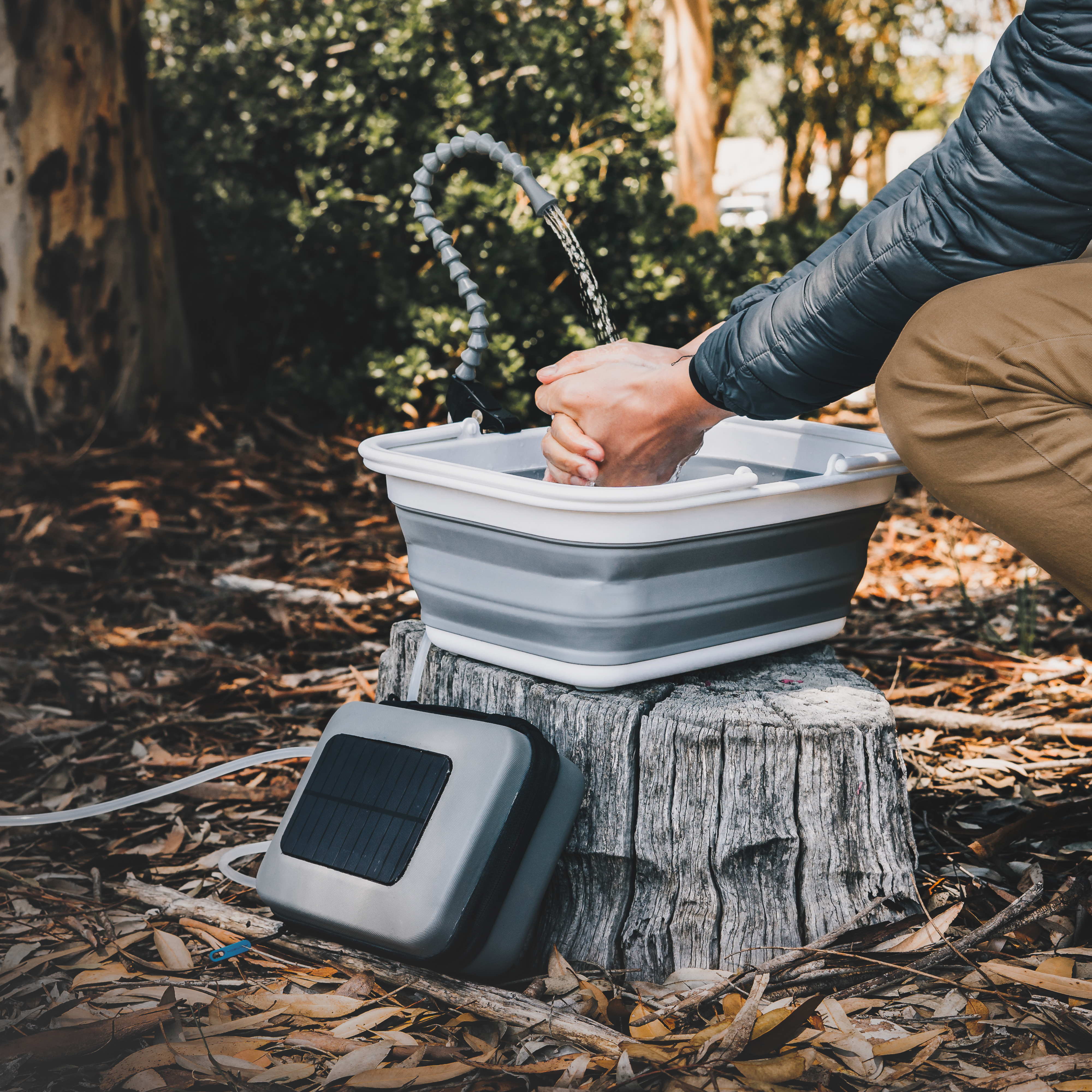 GoSun Affiliate Partners: Avantlink / Skimlinks / Viglink
---
Flow Pro (Filter + Sink + Shower) | Images | MSPR: $279
The GoSun Flow Pro caters to all of your water needs to live comfortably off-grid. This package includes a Flow water filtration system, a collapsible sink, and a shower head.
The Flow is a water purifier that is compactable and small enough to easily fit into a backpack. Using solar energy to pump water at 15 PSI – enough pressure to shower, while still conserving water – the Flow provides an instant source of clean drinking water. Instead of manually pumping like other purifiers, GoSun's USB-powered pump does the work. No more pumping, sucking, straining, or waiting with the GoSun Flow.
---
The GoSun Fusion is the world's first solar oven to cook without Sun. Weighing at 14lbs, this hybrid solar and electric oven runs on sunshine or 12Volt from your car, boat, RV, or PowerBank.
---
The ultimate portable fridge, the Chillest cools food and drinks with electricity from 12V, AC, or Solar. The Dual Zone 45 Liter cooler prepares you for any outdoor adventure. Control temps in either zone right with a range from -4°F to 68°F (-20°C to 20°C).
The Chillest can run off its built-in 87 Wh battery, external Power Banks like GoSun's Power 144 or 266, DC car outlet, wall adapter, or additional power from GoSun's Solar Panels like the 30 W Solar Panel, 60 W Solar Table, etc.
Chillest Specs:
Weight: 42 lbs
Dimensions: 28" x 17" x 20.5"
Capacity: 45L