GoSun's Solar Kitchen
A systems approach to off-grid living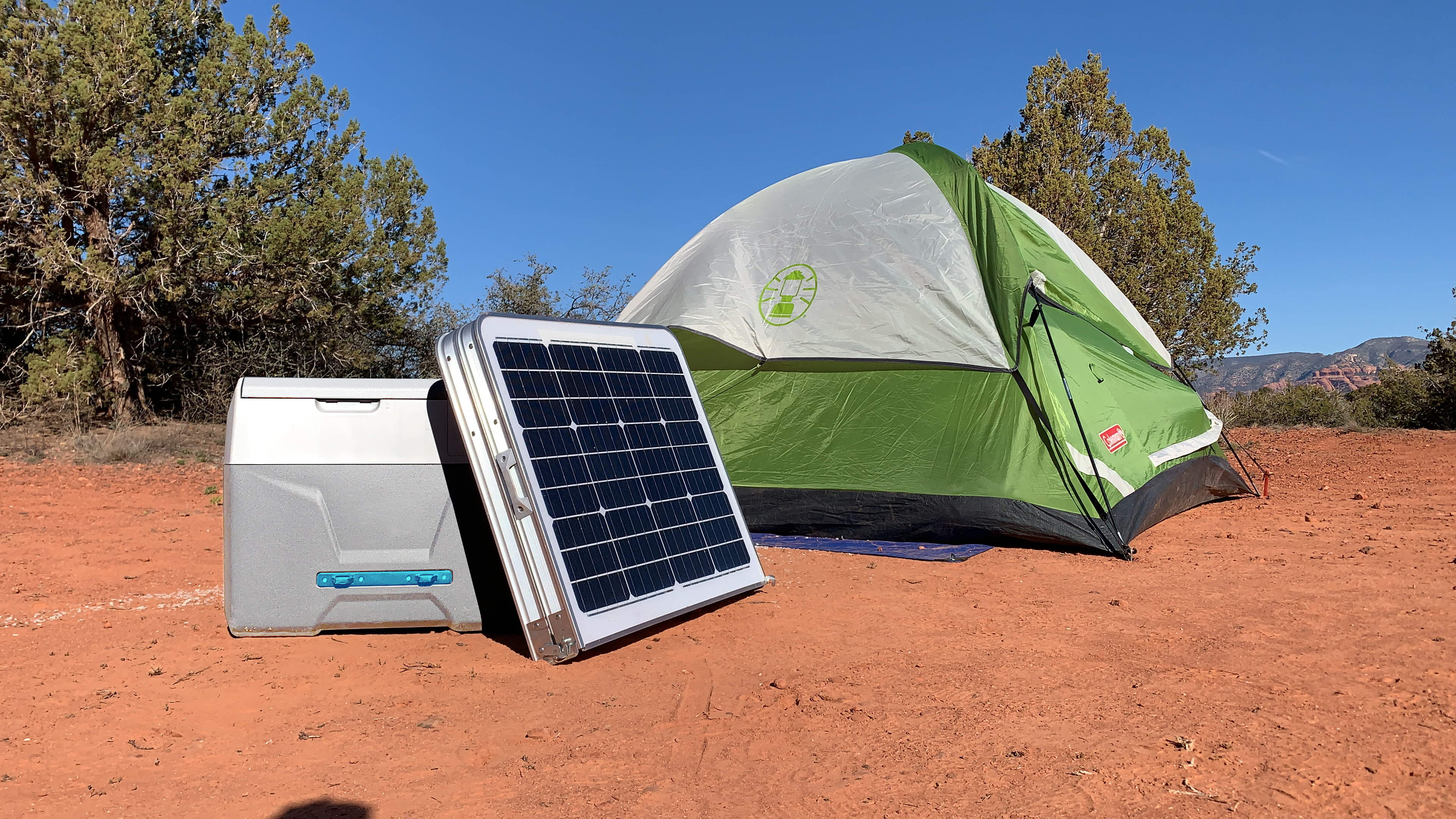 GoSun Affiliate Partners: Avantlink / Skimlinks / Viglink
---
The GoSun cook/filter/charge/chill system approach to off-the-grid adventures is quickly elevating the brand to outdoor recreation consumers and redefining what it means to enjoy the great outdoors!
The GoSun Fusion is the world's first solar oven to cook without Sun. Weighing at 14lbs, this hybrid solar and electric oven runs on sunshine or 12Volt from your car, boat, RV, or PowerBank.
---
A cooler that doesn't need ice. The Chill can keep food cold, frozen, dry, and organized - no ice required. The included PowerBank (Power 144) lets you charge devices and power your Chill day and night.
GoSun Chill can be powered by multiple power sources, including, Powerbank, AC Adapter, 12 Volt Cord (carport charger), Solar Table, or Flexible Solar Panels. This way, you can access the most convenient power sources when you need them. To charge the Powerbank, plug in the included AC Adapter into any wall socket (100-250VAC) or use one of GoSun's two solar charging options - the Solar Table or Flexible Solar Panel.
---
Flow Pro (Filter + Sink + Shower) | Images | MSPR: $279
The GoSun Flow Pro caters to all of your water needs to live comfortably off-grid. This package includes a Flow water filtration system, a collapsible sink, and a shower head.
The Flow is a water purifier that is compactable and small enough to easily fit into a backpack. Using solar energy to pump water at 15 PSI – enough pressure to shower, while still conserving water – the Flow provides an instant source of clean drinking water. Instead of manually pumping like other purifiers, GoSun's USB-powered pump does the work. No more pumping, sucking, straining, or waiting with the GoSun Flow.
---
GoSun's pocket-size Power 144 unleashes the freedom of portable power. Capable of charging laptops, tablets, cameras, phones, lights, and other devices - just plug in anywhere, anytime. Or use it to power the Brew, Chill, or Fusion.
---
The SolarTable 120 is GoSun's fastest, most powerful solar chargers. Use the sun to charge laptops, tablets, cameras, phones, and lights – or even power the cooler and Fusion oven at night. With a 60W or 120W collapsible solar table, you have a tempered glass table surface and shade to cover the Chill or Chillest Cooler.